Types and functions of textiles for filtration and separation
Views:12 Author:Site Editor Publish Time: 2021-04-14 Origin:Site
From 2018 to 2019, the country has stepped up its efforts to remediate the atmospheric environment. China's air quality has been significantly improved. Filtration and separation textile companies have played an important role, and the industry has also ushered in rare development opportunities. In 2017, the air pollutant emission standards for the industrial sector were revised again, and a new round of environmental protection and efficiency improvement of enterprises is emerging, and the concentration of smoke and dust emissions less than 10mg/Nm3 has become more and more normal.
Filtration and separation textiles mainly include three sub-fields:
1) Bag dust removal filter materials for smoke and dust control,
2) Air purification filter materials
3) Liquid-solid separation filter materials.
Fume treatment bag dust removal filter material
The bag filter has the characteristics of high efficiency purification of fine particles, a wide range of air volume, and little impact on the nature of dust. The bag filter has become the current mainstream dust removal equipment, with a wide range of industrial applications, and the proportion of applications is increasing year by year. The reality shows that the bag filter has gradually become the mainstream equipment for particulate matter separation efficiency purification, and the bag filter has become the main force in China to achieve ultra-low emissions and upgrade standards.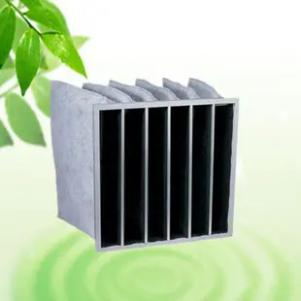 Air purification filter material
Filter materials for air purification mainly include mouth-mounted, fresh air systems, etc. In 2018, nano-materials have become a hot spot, and the industrialization trend of nano-fibers is obvious. Nano-level melt-blown fiber filter materials are already capable of industrialization. Melt-blown filter materials are expected to usher in the fastest growth. They are formed by compounding with spraying, acupuncture, etc. The filter material can give full play to their respective advantages and has been widely used in various fields. In the future, the market is expected to usher in fast-through growth.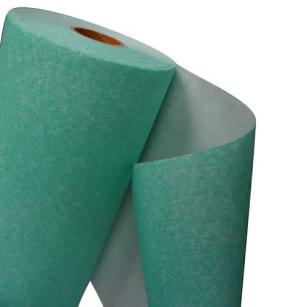 Liquid-solid separation filter material
Among them, the PP/PE two-component fiber web has a two-level structure, including the process development of PPS melt-blown ultra-fine fibers. It uses micro-denier melt-blown fiber webs with a monofilament diameter of 0.5~1.0μm. It is used in medicine, food and beverages, and Respiratory protection system has a larger application space.